One of the top five most popular kinks is phone sex with a hot, Asian woman. When I first got into the business the industry was very "white" and suburban. You can imagine how eager phone sex callers were to get a little something strange.
The women who staff Asian Phone Sex are 100% of Asian descent. Most of my ladies trace their lineage from China and Korea with several girls from Japan and Southeast Asia. Aside from the international students completing their bachelor's degrees and/or finishing up their graduate programs, all of my Asian babes are Americans.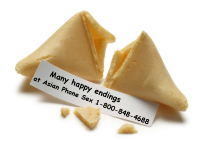 The ladies range in age from 18 and up, many have stripped or cammed and are still doing so; however most of my Asian sweeties are women with regular 9 to 5 jobs or stay-at-home moms looking to satisfy their carnal lust with a stranger via phone sex. The most sought after Asian women are dommes, MILFs and shemales. Oh, and how can I forget my Asian teens/college coeds. These ladies paid my way through law school. Popular does not begin to describe the ridiculous number of requests for my barely legal Asian teens. I do not believe I need to explain that particular attraction, do I?
So, if you are looking for the real deal™ as it concerns Asian phone sex hotties then there are only two numbers your need: 1-800-848-4688 or 1-888-847-8979.
Related Links
Asian Phone Sex Women
Asian Phone Sex Options
Phone Sex Numbers by Fetish