Every man should have an account with at least three phone sex services. That way should you feel the urge you won't need to go searching for a reputable phone sex line with the right girls at a reasonable price …all while sporting a stiff dick. Been there, right? You need two places to call and a spare. You have my Cheap Phone Sex number, 1-888-669-6389. Here are two more phone sex numbers to save: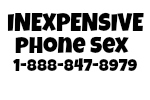 Girls, shemales, and couples
9 AM until 3 AM Eastern
Credit, debit and gift cards ONLY 18+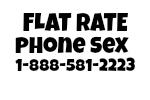 Girls, boys, shemales and couples
Open 24/7 365 days/year
Credit, debit, gift cards and checks accepted 18+
As luck will have it both of these numbers belong to me 😉 What can I say? I am a very good businesswoman. Call either number, give your information to the dispatcher and be prepared for a mindblowing experience with any one of my many, many phone sex experts. It's that simple. To give you a taste (and it's just a little nibble) of what is available take a peek at the types of girls and shemales on staff, their kinks, and proclivities. I have provided the direct dial numbers for you in case you want to get right to the fun.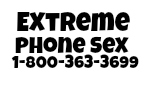 Anything goes at Extreme Phone Sex which involves taboo fantasies. If you have a kinky side and wish to explore it with a phone sex kinkster, this is the number to call. Don't be shy. Remember no is not an option.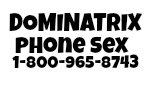 From sensual dommes to lifestyle dominatrixes, the BDSM phone sex line is for guys who appreciate sexy, dominant, aggressive women. Enjoy a live session with any of my FemDoms OR contact me for a training session.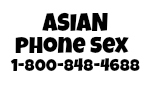 If hot, sexy Asian women are your thing, then this is the number for you. Call anytime and chat now with naughty Asian college coeds, housewives, business women and professionals (yeah that kind).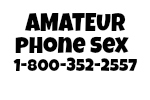 These ladies are new to the phone sex biz. Staffed mainly with legal teens and 20-somethings, Amateur Phone Sex, is where my phone sex ops cut their teeth and you can help. Call them and break them into the debauchery of sexy talk.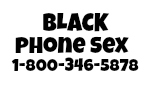 Freaky? Kinky? Red-boned? You are completely covered when it comes to sweet black pussy. Interested? My Black babes are professionals both on and off the phone. To chat with any of my ebony princesses, call today!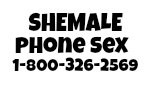 Like tits? With a dick attached? Enjoy see-through panties? With a surprise package inside? Hot and dirty talking shemales with a nasty habit of teasing the cum out of you have more than one way of doing it – from the front or the backdoor.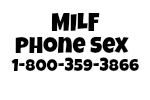 Experienced, older women who know what they want and how to get it are the source of many young men's desires. From the sexy boss to the horny step-mom to the naughty mature neighbor alone and bored at home, MILFs are enticing fantasies for men of all ages.
Phone Sex Free Trial
Who Can I Call or Text for Free Phone Sex?
Before signing off I should mention a rather unique opportunity – free phone sex samples. Before I go on let me make this clear: there is only one way to get a free sample. Do NOT call any of the Hushes' numbers for a sample. The free phone sex minutes are provided by a third-party. I am providing links to this opportunity as a courtesy for both new and regular phone sex callers alike. This is your chance to try something different like phone sex with cam and maybe just maybe meet a new crush.
The free phone sex samples are 100% legitimate and feature open-minded hotties who are nasty, naughty fun. To call, click the button below.
Written by