These phone sex experts are hot, uninhibited and black. My ebony beauties are sexual divas who will teach you a trick or two about masturbation, oral sex, and buck-wild kinky shit. Take for example Rachel who is one of the many women you may speak with when you call my black phone sex line. She is a 20-something black woman with a slender frame, bud-like breasts, fine chiseled ass, juicy pink pussy and a smile that will get you into trouble if you are not too careful. Sounds yummy, right?
This is how it works: You call my toll-free number, 1-800-346-5878. After you enter your credit card or checking account information, you will be directed to a sexy hostess. My hostess acts as a guide to tell you who is available. She then connects you to the woman of your choice. Once connected you and your lady friend can talk about ANYTHING. All calls are private and confidential. Open 24 hours a day. Credit cards and checks are accepted.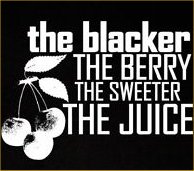 So, if you are looking for a phone sex service that specializes in "jungle fever" then you have found the right place. Some of our ebony phone 'sexperts' are the products of loving interracial relationships and the hot ebony sex that followed. Now it's your turn 😉
To chat now, call 1-800-346-5878 or grab a quickie call at 1-888-847-8979.