Cross-dressers listen up! Next Friday is your favorite holiday – Halloween. Every man who secretly covets his wife's panties, wishes to wear pantyhose and high heels in public or wants to finally walk out the house in full makeup to go shopping at Victoria's Secret knows that Halloween is THE holiday to do all of that without anyone taking notice. Well, without anyone giving you a hard time about it. OK, it's a free pass, and I am not going to allow you to squander it.
So, take out your favorite pumps (I hope you have been practicing), pull out a tasteful outfit, put on your face and work it, girl! You may want to stop by a costume shop and get a fun wig or hair extensions to show that it is really only a Halloween costume though we both know the truth. If all of your secret outfits are too revealing or simply not appropriate to wear out of the house try going to a store that sells uniforms. You can go as a sexy waitress or a naughty housekeeper. The point is you want to wear a dress that won't cost a fortune and you can add to your collection without anyone batting an eye. Another place to pick up a low cost dress is the thrift store. You can 'time-travel' and go as a housewife from the 70s, etc.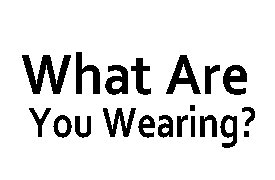 Whatever dress you chose, don't be afraid to wear the appropriate undergarments. Grab your wife or lover's bra and fill it to the size you want. Put on some silky panties and if you don't have any make a point of sliding into a pair of control-top pantyhose or stockings. Wear a slip, matter of fact when you dress for the event use the girly soap and bubble bath. Dress the way you want from head to toe and from skin to underwear to outfit.
Now where does one wear such an outfit? Some companies allow their employees to dress-up on Halloween, most bars understand customers in full costume will stop by for a drink, perhaps your friends are having a costume party and of course you can always host a get-together. If none of that interests you, look for local events within your community.
The most successful cross-dressers (hiding in plain sight on Halloween) tend to be those guys who take care that everything is in place – hair, makeup, nails, shoes. And, they have on something that is a little Halloween-y like a big red nose or funny red stringy wig or something like that. These guys also have one thing in common, a wicked smile, because they are getting away with something that only pervs like me understand – the freedom to be who you are.
Enjoy the holiday and be safe my friends.
_____
I don't know if it is fall break or homecoming or what, but I am receiving an incredible amount of calls from college guys. While I am flattered, I have a hard and fast rule of no one under 23. If you are over 18 and not quite 23 then check out my girls. To chat with me, Cheryl, you must be at least 23. The price is always 80¢ per minute or simply $12 BUCKS for 15-minutes. Regular clients may purchase a cheap phone sex package. My toll-free number is 1-888-669-6389.