Bored and horny are the two main reasons guys self identify for calling a phone sex service. I believe everyone understands horny, but what is the deal with bored? Listen up! When a guy doesn't have anything to do e.g., he finished work early, all the household chores are complete or he is waiting for his date to get dressed, something happens to his brain. I swear it must be some sort of a biological phenomena whereby once a man stops doing something the blood instinctively flows from his brain to his dick. You of course see the problem, right? Guys are not robots and therefore are not always busy. Therefore men are in a constant state of hornyness which some label as boredom when it is simply inherent programming of the male animal. So, let's correct the record: the two main reasons men call for a phone sex session is because of their current status – horny and horny via boredom. By the way, what is your current sexual predicament? Whatever it may be phone sex is an extremely tantalizing cure.
When calling a phone sex line let your partner know what prompted you to call. Did you see anything naughty or did something sexy happen at school or at work? Do you want to explore the possibilities? Were you thinking of a recurring sexy fantasy and want to kick it up a notch? Were you looking at porn and are seeking a little live 1-on-1 entertainment as you can only obtain safely and legally through phone sex?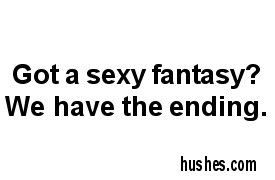 I know some guys hesitate telling a phone sex expert what really turns him on for fear that she will simply repeat what he said. That isn't what we do. My girls and I like to peek into your perverted little mind and twist it up in a way that enhances your experience. It's why we are experts and not operators. So let's practice, in one sentence tell me why you're here and what you want to discuss. For example:
I am watching this clip of a redhead doing anal something I rarely get. Oh, I am about to blow your mind with an ass-fuck session that will leave you …
This morning my hot Latina co-worker brushed her enormous breasts against me. Yes, I love hot office sex! Close your eyes and imagine seeing those tits bouncing. Want to know what makes them bounce …
My wife's best friend is such a controlling bitch, her husband says she's a freak in bed, and I want to be her sex toy for an afternoon. Everyone has needs. Some are darker than others. Let's see how dark yours are …
There are as many reasons as there are guys who call. Whatever your reason, don't be shy. Tell us what is on your mind. It's the one time in your life where you don't have to measure your words or worry about offending anyone. That's why phone sex is so popular with men. It's an opportunity for the guy to have it his way for a change.
____
To chat with me, Cheryl, the price of a phone sex session is ONLY 12 BUCKS for 15-minutes. Call my toll-free number, 1-888-669-6389. For added convenience regular callers may purchase a phone sex package.