Christmas is upon us and it is this time of year when many of my clients chose to purchase a phone sex package. Why now? Well, for the married guys it's an easy way to sneak in a purchase of phone sex calls without the wife noticing. Plus the package deal is an added saving to an already cheap, affordable phone sex rate. So, here's your chance to treat yourself. Grab a cheap phone sex package and enjoy the gift that truly keeps on giving 😉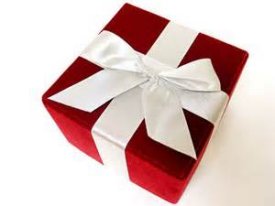 Everyone has a Christmas story and I have mine. Well, it's a Christmas philosophy. When I was little I spent the year saving up for a great Christmas present for my parents. Many of you know I began working at the age of 13, and from that Christmas until now I always made a point of getting my parents something to remind them that I appreciate everything they do for me. As I have gotten older and ran this phone sex blog, I noticed that there is a segment of our society who give much more than they get and that's my callers. American men and women do a lot for their families both immediate and extended, their friends, colleagues and neighbors. Rarely do they ever have time to do anything for themselves. So, here's a tip: do something for yourself. Set aside a few dollars and a little time and do something for yourself AND don't feel guilty about it afterwards. You deserve it.
____
Packages are fun, but remember my everyday phone sex price is 80¢ per minute. It isn't a special or a gimmick or a switch and bait trick. $12 for 15-minutes is my price. To call you must be at least 23 years old, have a credit/debit/credit card and dial this number, 1-888-669-6389. it's doesn't get any easier than this and believe me when I say it doesn't get better than me. Talk to you soon!