Yesterday for the very first time (as promised) I referred a potential new caller to Hushes.com for questions. When I said do not call to ask questions, I was not joking. If you have a question, ask it here. More often than not I have already answered it. Therefore a quick search of my phone sex blog should reveal answers to your questions. Now let's get to today's topic …
WHO'S THE BOSS?
The phone sex operator is always in control of the call. Think of her as a guide. After a quick 'get to know you phase' she knows your likes, kinks and deal-breakers. Now it's time for the fun stuff! Your sexy guide sets up the call, moves it along and makes certain that it ends within the time allotted on a high note. It seems effortless but believe me when I say it's a skill and on a subconscious level, you guys recognize it as such too. The more you interact with the same phone sex operator the better the calls become. Why is that? Well, like any good lover she knows what you like and understands your boundaries. With this information, the phone sex sessions become more creative, definitely kinkier and highly personal.
Phone sex is an interactive experience where one size does not fit all nor should it. Typically guys jack off to the same images and videos not because they are experiencing a unique moment – much like Pavlov's dogs it's a response. Show a guy a pretty picture of tits and ass and he will have the EXACT SAME response as a guy viewing the same picture/video. Sad but true. Phone sex is a step beyond that where the thing that stimulates you is your own filthy thoughts. How's that for a truly unique experience?
THE PHONE SEX GUIDE
If you could do it yourself, you would, but let's face it when it comes to your private parts two is always better than one. Answer me this: when you need an expert do you do it yourself or do you contact an expert? In other words, how many of you have built your house with your own two hands, did the plumbing and electrical wiring again with your own two little hands …baked your wedding cake? I imagine few if any can make those claims. The one thing I have learned in this business is most people are amateurs at sex. So, when it comes to masturbation (in the form of phone sex), one should always hire an expert aka a phone sex guide and as a special bonus, you can finally 'do it' with your own two little hands.
Years ago when television was still in its infancy the corporate types did a number of studies. They asked people which they liked better television or radio. One kid said radio and when pressed why he responded "better pictures". Think about that for a moment. The pictures in his mind were more vibrant and real than the images he saw on television. Now I am a little biased. I believe that the 'porn' you make at home is much better than the stuff you see on the internet; I believe that the lover you have by your side is far sexier than any model or Hollywood celebrity you admire from a distance; and I believe that every one of my callers are hotter and kinkier than any porn star or adult film actor. The challenge is getting you to see it. Something that is easily accomplished through a capable phone sex guide who: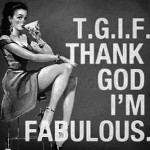 1. Has firsthand knowledge of various sexual situations and is well-versed in the kinky stuff that may still on her bucket list;

2. Is non-judgmental which is crucial to the creative process;

3. Is an excellent communicator and storyteller who can bring an idea to life; and,

4. Lastly, the most important trait of a good phone sex operator/guide is she enjoys her time with you.

Remember phone sex is about mutual masturbation. Whether you realize it or not the guide gets just as much pleasure from the call as you do! Didn't I tell you that phone sex is an art?

TO SUMMARIZE
The operator acts as a sex guide throughout the phone sex session. She is always in control and by the end of the call most clients (both men and women) walk away with the understanding that s/he experienced something quite unique and personal – a feeling one should always have whenever dealing with 'private parts' 😉
____
To chat with me, Cheryl, all you have to do is call my toll-free phone sex number, 1-888-669-6389. The price for a phone sex chat with me is $12 BUCKS for 15-minutes and each additional minute is a mere 80¢. Regular callers may pick up a package of phone sex calls for (in you can believe it) a discount. Oh, although I stated it at the beginning of this post, it's worth another mention: do not call to ask questions. Ask your questions here.

«