Whew! That was close!
While East Coast based news outlets are referring to the last few days as the Blizzard of 2016, I understand not everyone in America experienced Snowmageddon or the Jonas Winter Storm or whatever they called it. Before I get started allow me to thank all my phone sex admirers who called to check in on me. Each call was very sweet and much appreciated.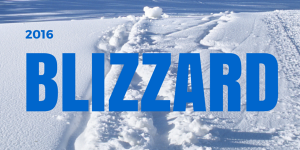 I believe this snow storm beat all previous records in terms of snowfall. What I found interesting was the response by local, state and (as I live in the DC metropolitan area) federal government. First they shut down the metro. When you shut down the metro, the city is basically closed for business. No one who depends on public transportation can get to work or shop or visit family and friends on the other side of the beltway or the next stop over. The intention is clear – stay off the roads. With the roads clear the snow plows were able to keep pace with the 36 hours of constant snowfall and get the roads in a workable condition. I believe the most amazing thing was there was (knock on wood) very few power outages. Compare that to 2010 when the area received more than a foot of snow every few days (I believe 4 times in the space of 3 weeks) and some folks lost power for up to a week.
The city sent out a robocall with tips on how to prepare for the storm and a list of emergency numbers should something happen. I received more tips from my homeowners association with detailed instructions of what to do in a power outage. The preparedness efforts were as different as night in day when compared to all previous storms including hurricanes. I believe the DC metro was ready and on alert because our first responders have drilled disaster scenarios since the events of 9/11.
I hope everyone remains safe and warm and again thanks to everyone who called to check on me. Now let's get to the business at hand – phone sex!
Cheap Phone Sex with Cheryl
ONLY $12 BUCKS for 15-minutes
Call 1-888-669-6389