Never call my toll-free number to ask questions. Any question you may have regarding my phone sex service has been asked and answered multiple times. If you cannot find the answer to your question in the FAQ or via the search option, then ask it here or at any of my social media profiles. Though my Twitter handle @Hushes is your best bet if you would like a quick response. Here is a rundown of questions I receive EVERY DAMN DAY. Every day multiple times a day, I am asked the following:
1. How much is the call Cheryl? It's 80¢ per minute. There is a $12 minimum.
2. How many minutes is that Cheryl? $12 buys you 15-minutes.
3. Are the phone sex prices current? Yes.
4. Are there any connection charges or hidden fees, Cheryl? No.
5. Will you send mail to my house, Cheryl? No.
6. What does it show up as on my credit card? [Pause] The charge is discreetly billed. It may be one of 4 names. All fairly innocuous and will be revealed when you purchase a call. It would be ridiculous to place those names on this website. Then any spouse, live-in lover or thorough assistant can search it and know exactly what you have been doing. Thank me later. [End Pause]
7. Do I have a choice of phone sex girls? Yes, over there.
8. Do you do this [description of particular fetish] type of call, Cheryl? Two things, I am NEVER submissive and I never discuss blood, goats or kids. If you need to ask a follow-up question on this point, talk to my girls otherwise we're good.
9. Are you available now? Will you be available later? What are your hours? If you are talking to me now, then obviously I am available. God willing, I will be available later, and my hours are extremely flexible. If you guys keep me busy, then I will "work" long into the night, but if you don't keep me busy, then I will wander off and find something else to amuse myself. In other words, if you call and I am unavailable it is your fault. You failed to call sooner than the guy I am currently enjoying or I was so bored I had to find new adventures.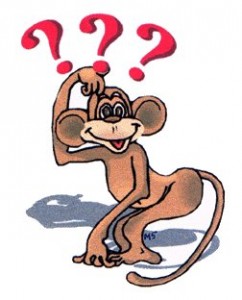 Like I said, it's every fucking day! A dear friend who is renown within the service industry advised me that this is typical of any service company. New customers will have questions and I will have to answer the same questions day in and day out. Frankly, I just can't do it anymore. As far as I am concerned there are two things you need to know – the price and the boundaries. Though I get it. Not everyone takes in information the same way BUT I will be damned if anyone is going to clog up my phone sex line with questions I have answered on the website many, many, many times. So, no, you may NOT ask me questions on my toll-free number. I am putting my foot down, drawing a line in the sand …

My toll-free number is a happy place. Where I meet new clients who are anxious to do a call with me right this minute. My happy place is when regular callers contact me to reconnect. Questions that have already been asked and answered – no bueno. Not over the phone ever again. In other words, only call my toll-free number when you are ready to do a call right now.

I know what you are thinking – but Cheryl, a reputable company has to have great customer service. We do …in addition paying customers can expect quality service, honest and accurate charges, discreet billing, complete privacy. Your secrets are safe here. My 'no questions via telephone' stand is to address the annoying phone sex flasher issues. Flashers take up too much time, resources and put both myself and my girls in a mood that does not pair well with a sexy call. Enough!

«