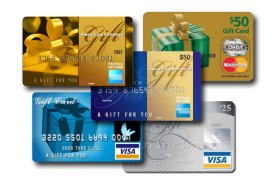 My phone sex service accepts gift cards with the Visa, Mastercard, Discover and American Express logo. As I have mentioned a thousand times, using a gift card card does not mean anonymity for you. I get that you want to hide your phone sex purchases from your wife or lover. Ok. However, you cannot hide your phone sex activities with the phone sex company. Hello we're doing it together!
Keep in mind that this is a business. There are rules and obligations that must be met in order to process credit cards not to mention that this is an adult entertainment company meaning we must comply with local, state and federal statutes. So, yes, you may use a gift card to purchase a phone sex call with me, but you may not be anonymous when doing so.
I am often amused by the many tricks potential callers come up with in order to share as little information as possible. That shit isn't going to fly here. If you are that concerned with sharing your information with a reputable company maybe you should stick with Disney or cable or something.
Oh, did that sound bitchy? Good because I am a bitch 😉
_____
The price of a call with me is always 80¢ per minute. There is a 15-minute minimum which is $12. I have to come up with a better way of saying that because it seems to be confusing to new callers. Well, new callers with a stiff dick …and the math challenged. How do you think I came up with the name Cheap Phone Sex with Cheryl? Just know that there are no hidden fees, never a connection charge or other bullshit. It's simply $12 for 15-minutes. Unless active duty military (18+) you must be at least 23 to call me at 1-888-669-6389.